Saturday, August 26, 2017 – 11:00 am – 4:00 pm at Tabernacle's Main Campus ***Immunizations Available***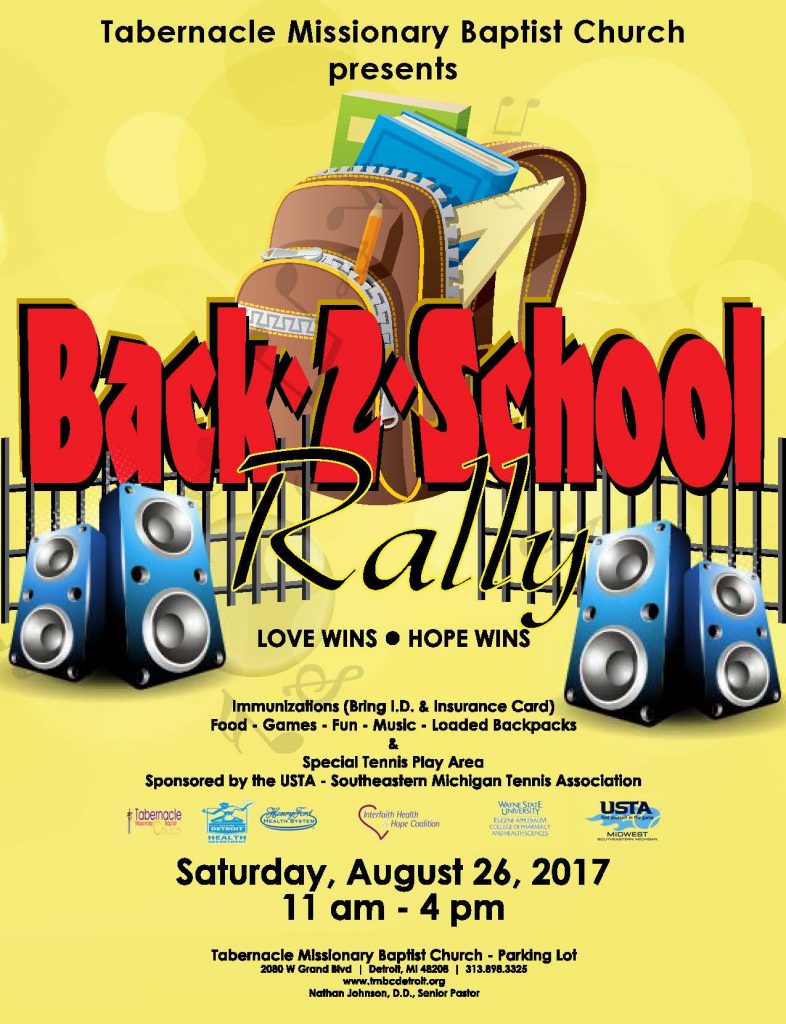 Come and enjoy games and crafts as well a  tennis workshop for the children.  Hear a word from Pastor Johnson and fellowship with us over lunch and receive backpack for your child to ensure a good start to the school year.
See you:
Saturday, August 26, 2017
11:00 am – 3:00 pm
2080 West Grand Blvd
Detroit, MI 48210

Parking will be on the street due to the activity happening on the parking lot.