The African American Baptist
Mission of Sierra Leone
The African American Baptist Mission of Sierra Leone was formed in 1988 as the result of the work of Tabernacle Missionary Baptist Church, Allen Temple Baptist Church of Oakland, CA, First Baptist Church of Maryland and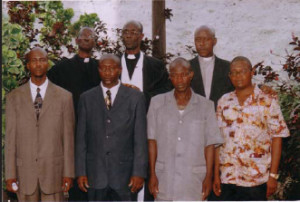 Shiloh Baptist Church of Washington, DC.  Tabernacle and Allen Temple remain active supporters of the Mission, with Deacon Aubrey V. McCutcheon, Jr. and Rev. Beverly A. McCutcheon serving as the International Coordinators.
Currently, there are three churches (in Freetown, Wellington and Jui) and one elementary school in Wellington, all under the leadership of Pastor Bashiru Bindi, the national coordinator of the Mission.  Five Sierra Leoneon ministers, with the financial assistance of the Mission, are graduates of the seminary in Sierra Leone and have been ordained.  They serve the Mission's churches and outreach. God has blessed the African American Baptist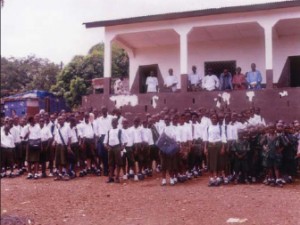 Mission to thrive for twenty-two years, despite a civil war, many atrocities and hardships.  We praise God through our Savior Jesus Christ for His many blessings upon this Mission.
On July 23, 2010, a pledge of continued support, was sent to Rev. Bindi.  A portion of his reply follows:
"Greetings to you and all the other member Churches of the  African-American Baptist Mission. I have received your email and I am very happy about the good intentions you have in mind for the Ministry here in Sierra Leone. We will continue to pray for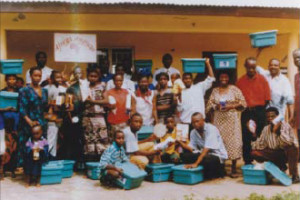 God's abundant provision for you over there."
In union with Christ,
Rev. Bashiru Bindi
---
 2011 Pictures From Our Brothers and Sisters in Sierra Leone