July 20, 2019 ||| Please Note New Location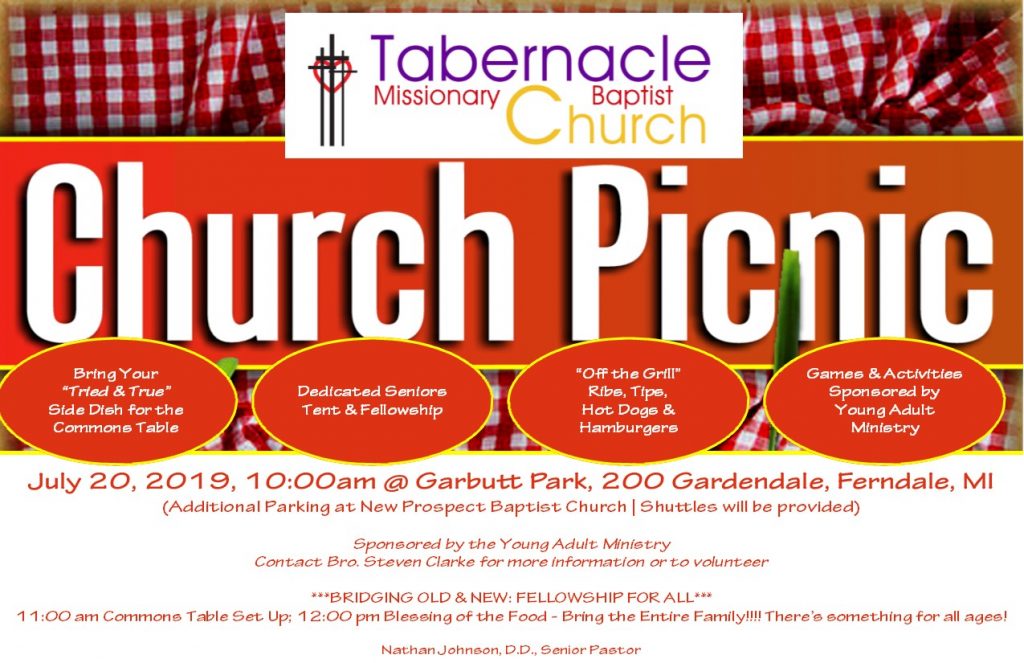 Bring your families to the
2019 Church Picnic. All are welcome.
Additional parking at New
Prospect Baptist Church (Livernois Rd south of 8 Mile Rd).
Special bike space for small
children.
Bring your tried and true
dishes to share with up to 15 with utensils.
Volunteer opportunities
available for loading and unloading. See Bro. Steven Clarke to sign up.